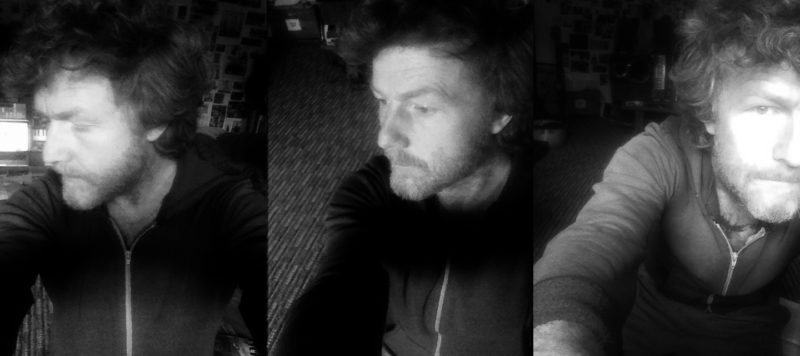 Orla Wren ( Scotland )
Based in a rural studio in the hills of Dumfries & Galloway in Scotland, sound artist Orla Wren makes electroacoustic music that uses the emotional space between analog and modular synthesis, field recordings, organic acoustic sounds and digital processing.Within his practice he incorporates an interest in aural architecture, sound mapping, sound in film, itinerant sounds, abandoned spaces, site-specific sound installations, science and sensory immersion, mutable environments, situational research, acoustic perception, radical listening and collaborative sound.Utilising cutting edge technology he weaves sound into melodies and textures of pinprick detail, revealing the antiquated isolation of the environments that have inspired them, rendering the minutiae of nature into sonic form.
Where are we now?
Melody serves the word and instincts supersede.'hold your own, nice people make good folk, compassion is truly best friends with the empathy,when time pulls lives apart – hold your own, peace actually loves understanding, I'll need a passport just to reach the rest of me, ask your hands to know the things they hold, one life – onespin, love them right, calamity makes cousins of us all' Saul Williams/John Cummins/Kate Tempest.
Tui/Orla Wren 2021
Tracklisting.
Saul Williams/Karen Dalton
Nuno Canavarro/Jana Winderen/Ivor Cutler
Albanian Iso-Polyphony/Jana Winderen/Loren Mazzacane Connors
Erkki Kurenniemi/Orla Wren/Saul Williams/Raymond Scott/Erkki Kurenniemi
Albanian Iso-Polyphony/Jana Winderen/Jet Sweeney/Orla Wren/Raymond Scott
Solid Space
Bill Nelson/Cabaret Voltaire
Aldous Harding
Else Marie Pade/Carol Batten
Boyd Rice/Fad Gadget/Ivor Cutler
These Trails
Raymond Scott/Erkki Kurenniemi
Solid Space
Takumi Akaishi/Anthony Linell/Orla Wren
Kraftwerk/John Cummins
Resina/Kate Tempest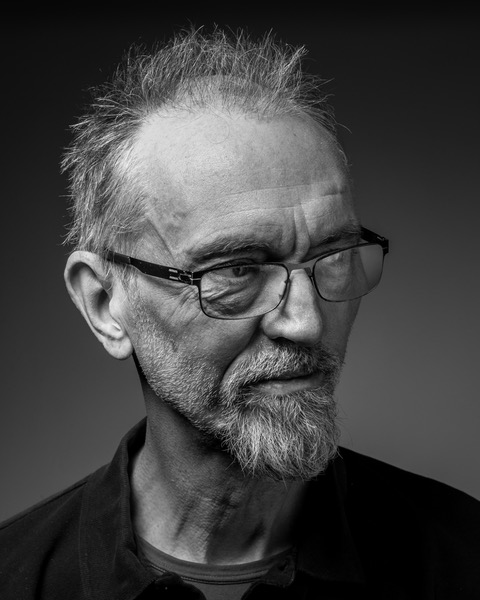 Norman Westberg ( New York ) Photo by John Fell
Best known for his work with the seminal outfit SWANS, Westberg's output beyond that group is sprawling and restless. His name recurs and ripples through many interconnected micro-histories surrounding New York City's music and art scenes. From appearances in film works associated with the Cinema Of Transgression, through to his participation in bands such as The Heroine Sheiks and Five Dollar Priest, Westberg's name is woven deeply into the fabric of New York over the past three decades.A note from Lawrence English"Norman Westberg's guitar playing with SWANS has influenced a generation of musicians across genres. I can personally attest to how his particular approaches to that instrument, in creating both harmony and brute force, have challenged and ultimately influenced my own sonic preoccupations.What Norman has created with his solo works is an echoing universe of deep texture and harmonic intensity. His solo compositions generate an affecting quality that drives the listener towards reductive transcendence.His guitar, as singular source, becomes transformed through a web of outboard processes. He transforms vibrating strings completely, taking singular gesture and reshapes it through webs of delay, reverb and other treatments. To me, these works echo many of the concerns of American minimalism and sprawl outward together with the work of bands such as Stars Of The Lid. Norman has created a very dense and powerful statement of intent with these recordings and I couldn't be more pleased to have some small part in helping to share them.
"Where are we now?
It's not starting over, and it's not really picking up where I left off. My head spins when I think about this time last year. Was it a year ago or two years ago? Would someone understand that last year didn't completely happen? Did I do anything monumental? No, not really. I played, read, watched and did my usual time-wasting things. Was it an opportunity to do something huge, a major life-changing shift? Maybe for some, but not for me. I thought, and then I stayed. This piece is now, but built from all the years before, even that one that might not have really happened.
Norman Westberg 2021