thirty three – 45  is also a boutique cassette label and publication press showcasing experimental approaches to music / sound and other art forms. All releases are of limited availability.
PUBLICATIONS
DRAG ACID
DRAG ACID is a  series of visuals and music by artists both known and unknown.
7 inch Visual zine with a vinyl replica audio CDR hand numbered and presented in a clear sleeve
Cover printed 4/0 on 250g Gloss Text printed 4/4 on 170g Gloss

All available to purchase at https://dragacid.bandcamp.com/merch
Issue 1 – Brian Hegarty – 'All as it seems'
Issue 2 – Jason O Reilly – 'Still time left to destroy the memories'
Issue 3 – Conor McMahon – 'A hunger blowing up from the inland'
Issue 4 – Sarah La Puerta – 'Always check the mail'
Issue 5 – Diarmuid Mac Diarmada – 'A fire in the sky'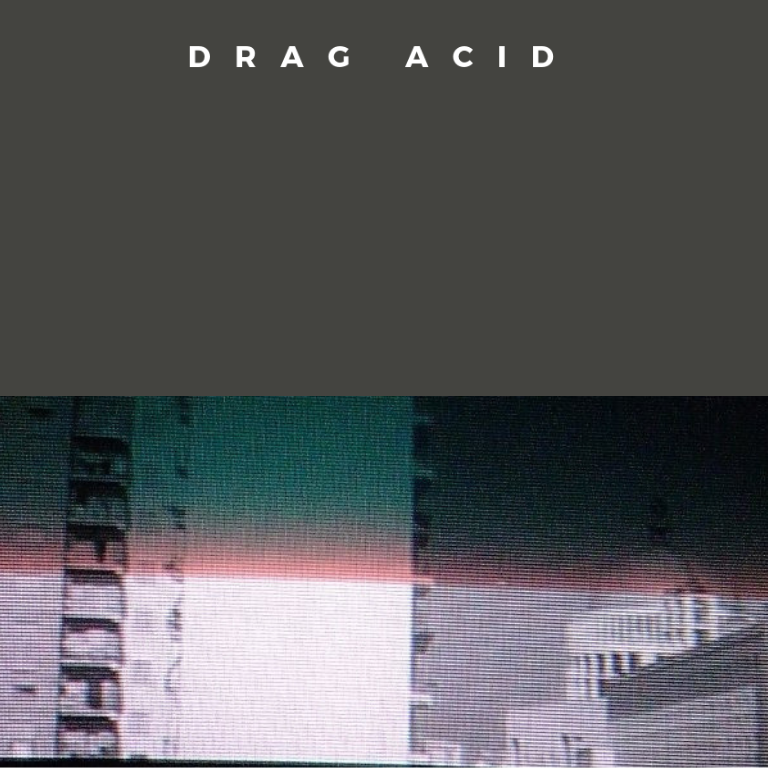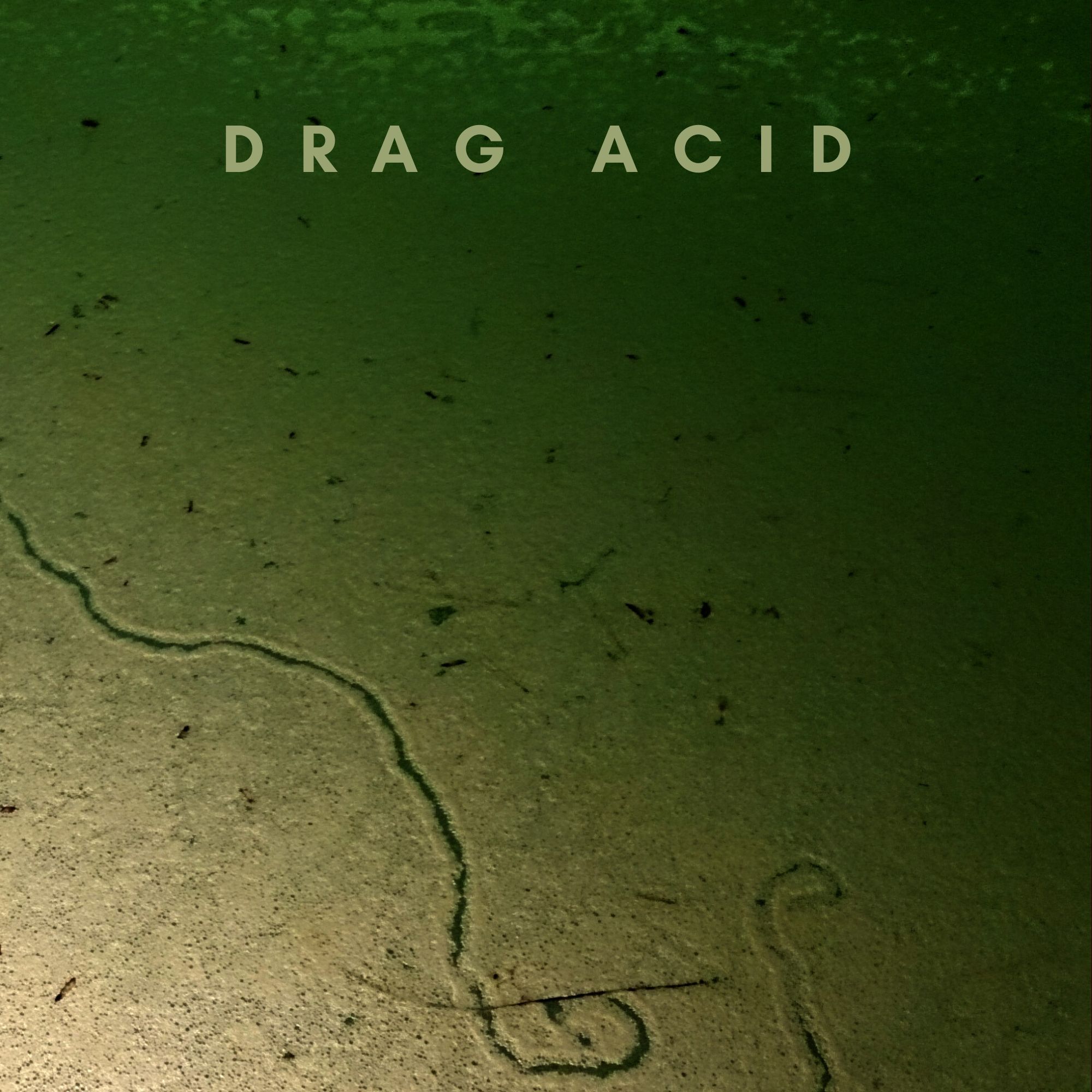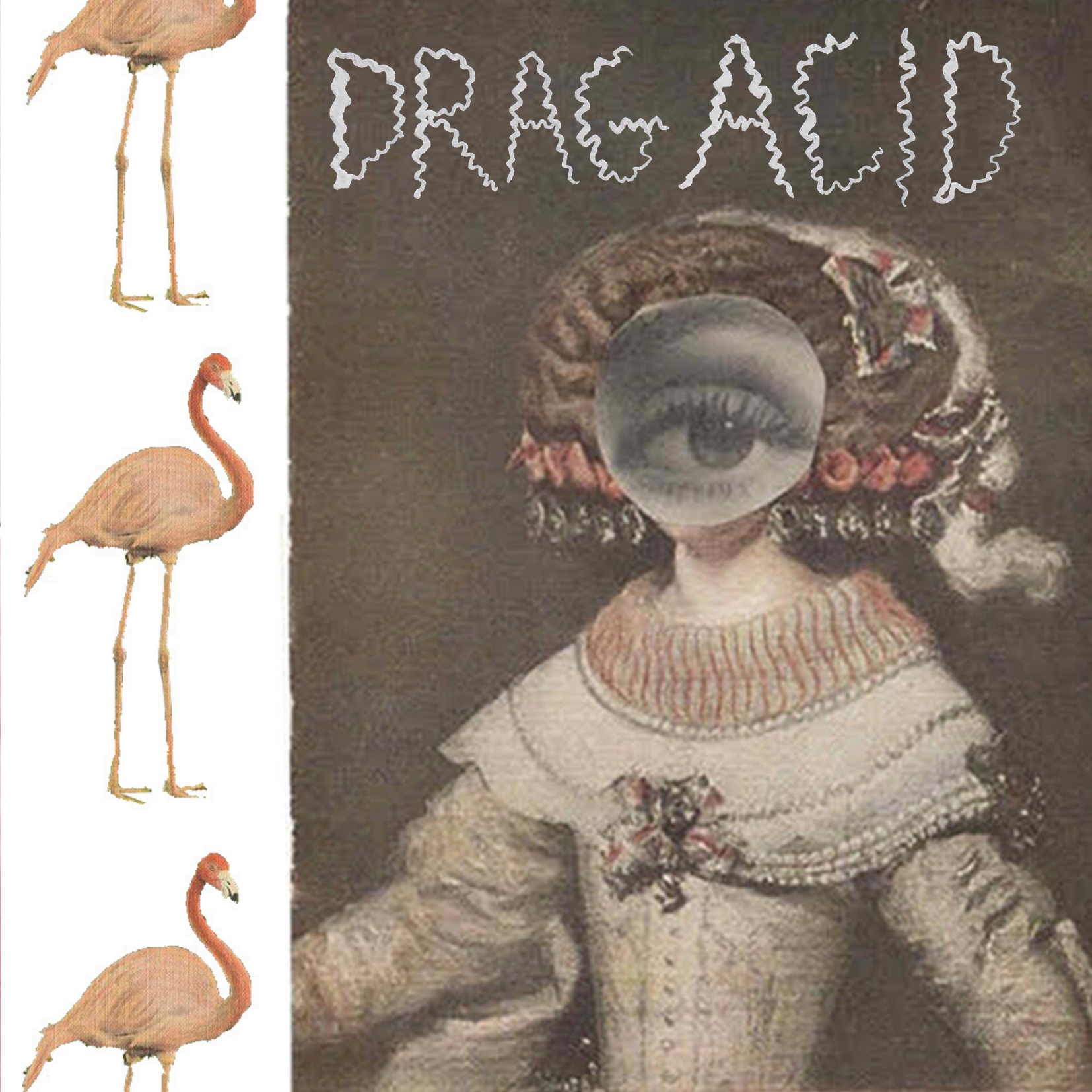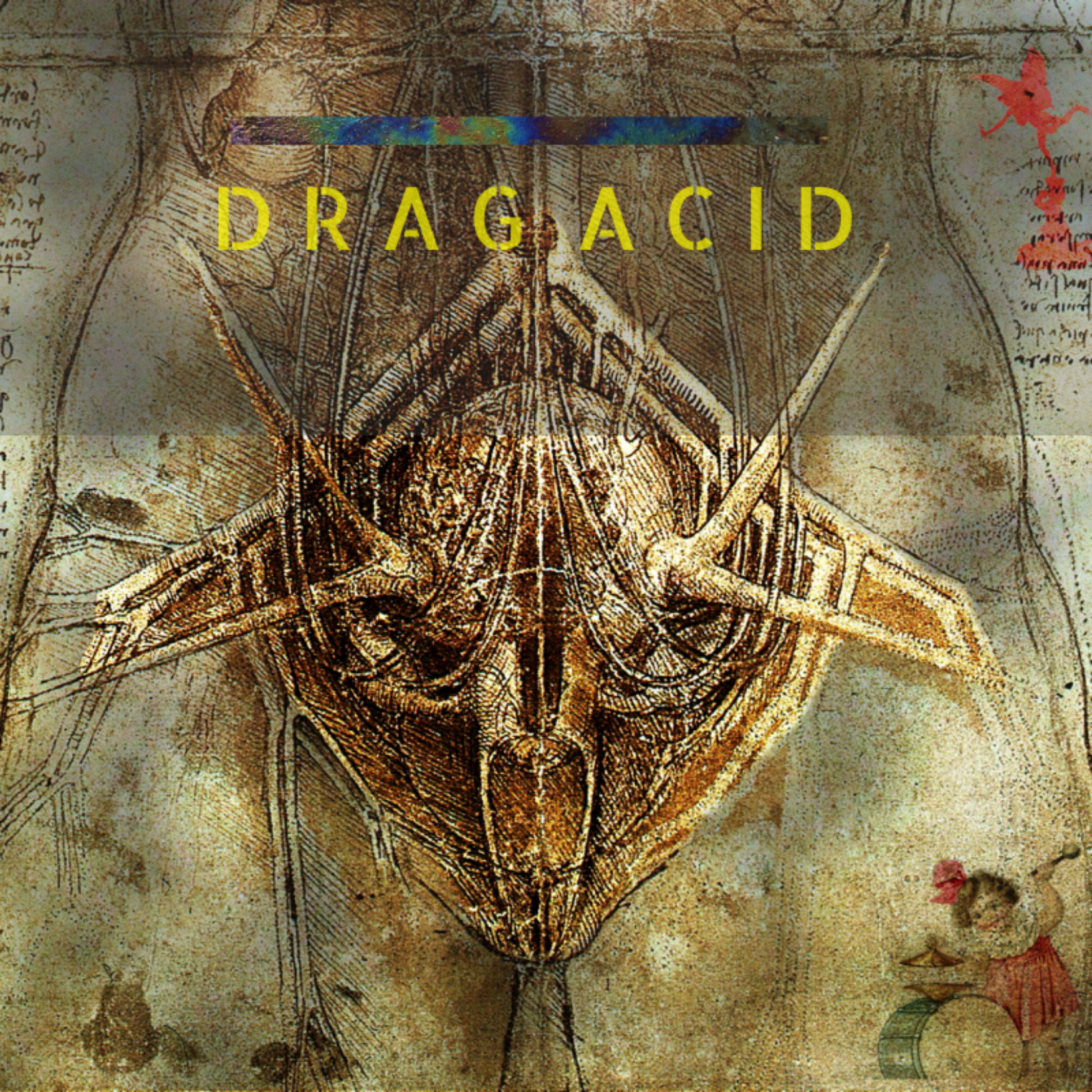 MUSIC RELEASES
Kevin Nolan / Dublingo
Split album release – Out now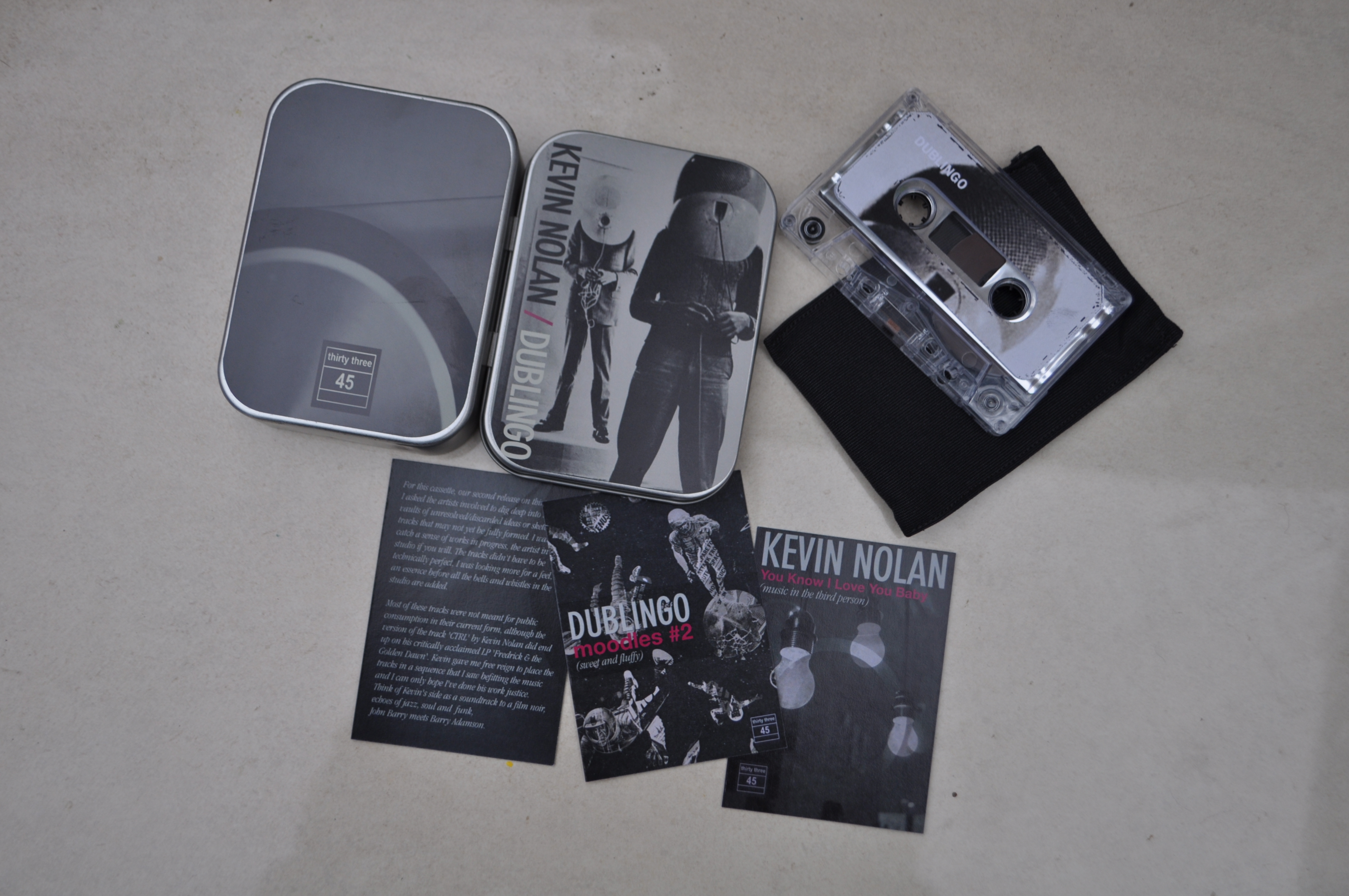 New release on thirtythree-45, a split cassette from 'Kevin Nolan' and 'Dublingo'. Just under 60 minutes of soulful, dub noir, electronica and jazz. Limited to just 50 copies. Cassette housed in tin box, stickered front & back. Comes with 3 inlay cards and cloth stitched sleeve.
——————————————————————————————————————–
The Bonk – The Bonk Seems to be a verb
Out Now
Delighted to release the amazing psychedelic, jazz, garage leanings of 'the Bonk'. Limited various coloured cassettes house in tin box, with badge, inner card, a wisdumb card, printed front & back label with see through wrap -around. 100 only.  Get it on bandcamp or at shows.
————————————————————————————————————————
Previous Releases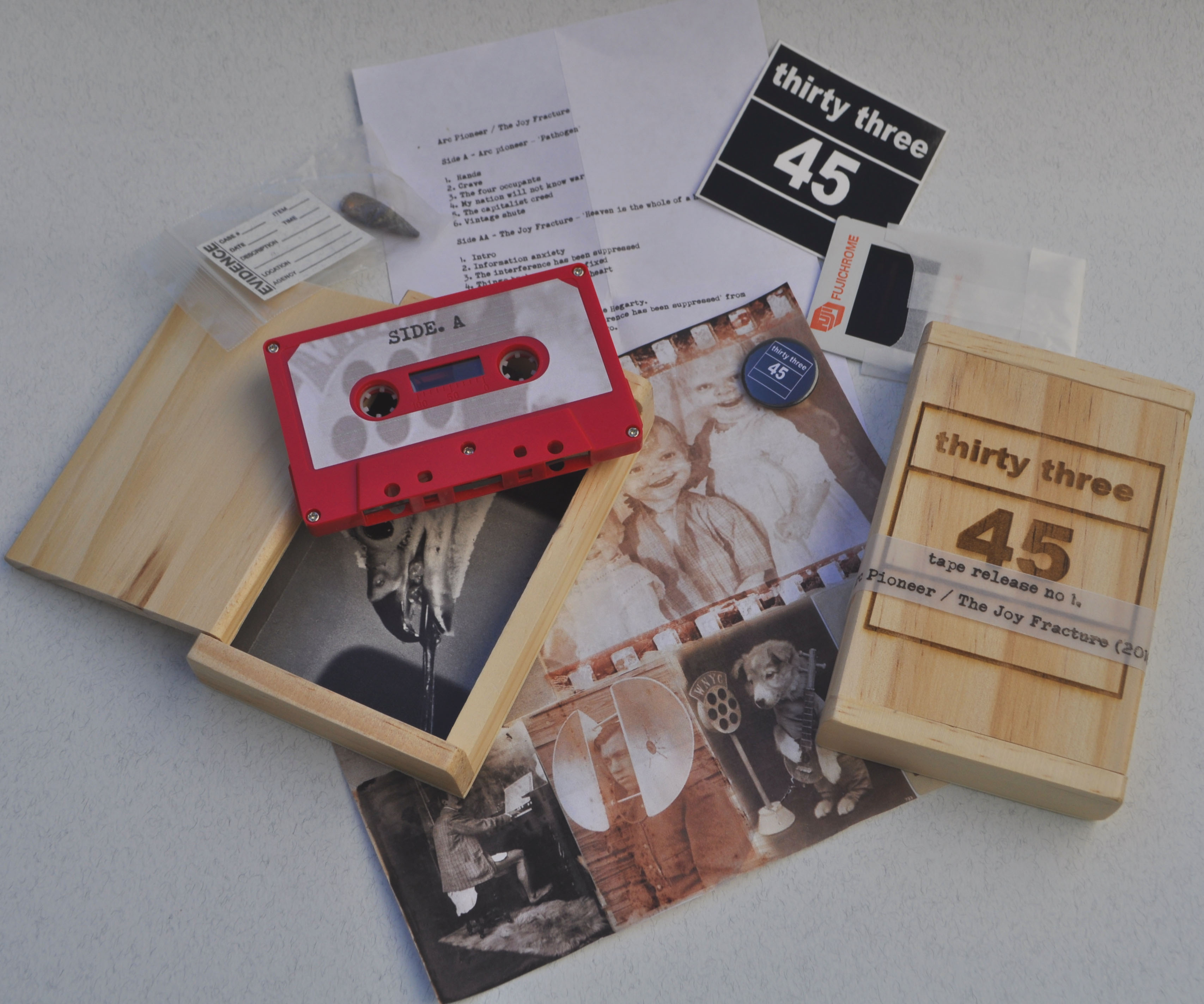 Our first release is a split cassette from Arc Pioneer & The Joy Fracture
Limited to 50. Cassette in wooden art box.
SOLD OUT